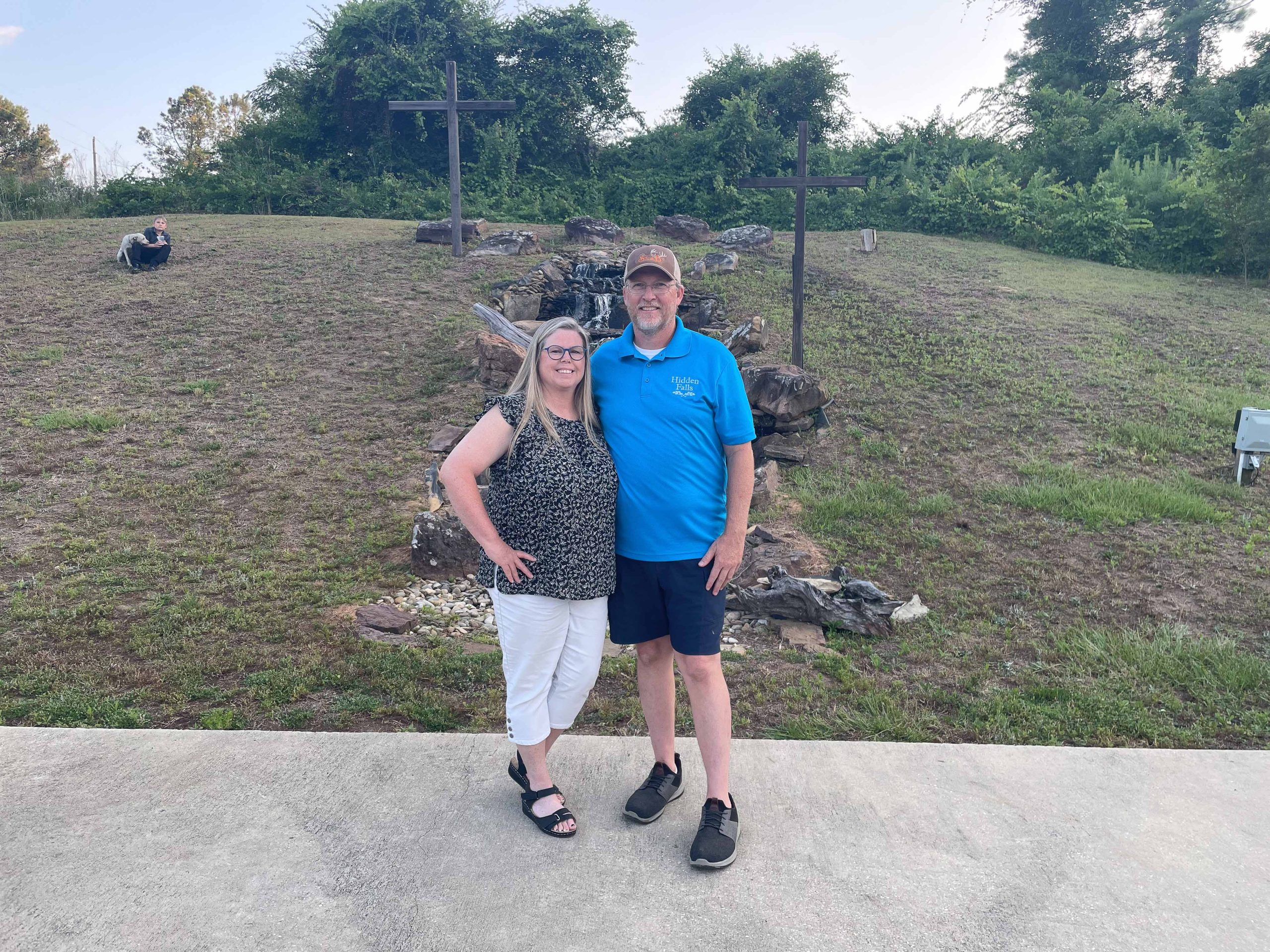 The path that led us to owning a wedding and event venue in Flomaton, Alabama.
Hello! We are Bryen and April Ballard, the owners of The Venue at Hidden Falls. Our love story began at a small restaurant in Milton, Florida. Fast forward nearly 30 years, and here we are living a life that is full of love, teamwork, a beautiful family, and now a wedding and event venue. Whether it's a wedding or other special event, we hope you feel love, joy, and excitement at Hidden Falls.
In 1996, we got married, joined by our friends and family on this wonderful occasion. We settled down in Northwest Florida, where we raised our 3 children and still live today.
We have strong roots here in our local community and have worked for our current employers for more than 20 years. Bryen works for a local paper company, and I work in education. Although different environments, the careers we chose helped mold us into being passionate about loving other people and encouraging their successes.
In 2011, we founded a non-profit organization with our family. This organization helps to raise money for local charities, wounded warriors, sick children and adults, in addition to a variety of caring service projects throughout the year. Preparations for our annual banquet sparked a deep passion for gathering others together and creating wonderful memories. Our non-profit also made us fall in love with event planning.
In early 2021, Bryen felt a tug from the Lord leading him to open an event space in our community. He was truly perplexed about these feelings but was seeking guidance from friends and family about what type of business to start. He wanted to be able to use his gifts and talents to bring joy to others. Along the way to finding the perfect venue, we experienced many ups and downs until God opened a path and led us to what is now  Hidden Falls.
As we transition into our new role of being a venue owner, we are excited to share our beautiful property with everyone. We strive to provide excellent customer service, radiate positivity, while having a family feel. We welcome you to visit The Venue at Hidden Falls and create memories to last a lifetime.
With love,
Bryen and April